Andrelli are string musicians based in the North East of England. As such we provide professional live music to the corporate sector for events and functions.
A string quartet or string duo will give your corporate event a classical yet memorable feel.
Andrelli gives you the perfect blend of elegant string playing and modern music enhanced with the great visual effect only live musicians bring. Our professional and friendly outlook offers our corporate clients high quality service from the initial enquiry through to the event.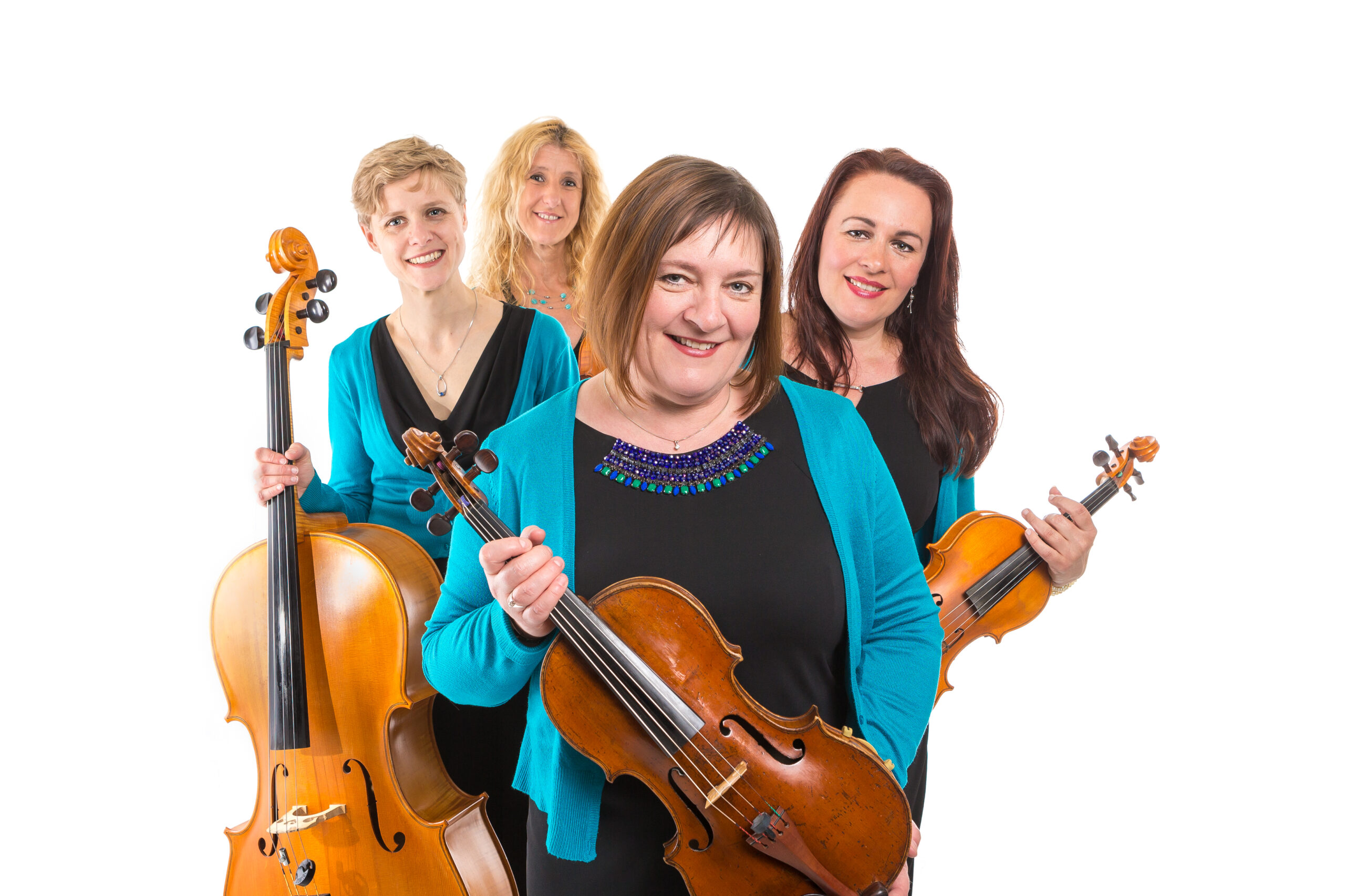 As musuicians in the North East we've gained invaluable experience playing at many corporate events and functions including product launches, annual dinners, graduations and open days. More recently we've been approached to perform at 'back to the office' functions and memorial events. Each is unique and our flexible approach highlights this.
Pre-event
We'll be in touch well before the event to discuss the playlist and timings. Our wide range of music from classical to modern will give you plenty of scope. However we'll keep in touch with you making sure the music we play creates the right atmosphere for the event you're hosting. It's worth noting that you can be assured our range of classical music includes many favourites – Nessun Dorm, Waltz from Sleeping Beauty and the Flower Duet. What's more our titles in our modern section cover music from Ed Sheeran and Taylor Swift through to Disney favourites and film theme tunes.
We work closely with clients so the timings and logistics of the event are organised in advance. Our playing is often used to enhance key moments such as the unveiling of a new product or the arrival of guest speakers. We'll take time to go through all these points well in advance so you can tick it off your list of things to do.
As we offer a full invoicing system we can guarantee a stress fee service. Plus we are happy to complete any supplier information required. Our terms are an initial deposit of £100 upon booking and the balance to be paid 1 month before the date. If your accounting system cannot accommodate this easily just let us know.
On The Day
Our pre performance service ensures we have all the information we need beforehand. On the day we simply arrive and play, leaving you to get on with all the other aspects of the event. If things don't go to plan we're always on hand. We're very flexible and pride ourselves on managing last minute changes well. We've often filled in when PowerPoint presentations have crashed or a guest speaker is late to the venue.
For enquiries Get in touch
For more information see our terms and conditions.