We are Wedding Musicians in the North East of England
You're planning your wedding and wanting that special touch to lift all your other plans. We are wedding musicians in the North East of England so whether you're wanting live music for the special moments in your big day such as your
Ceremony,
Drinks reception,
Wedding breakfast
or whether you're wanting to combine them and have quality music throughout – Andrelli sets the perfect tone.
Tell us what you'd like! We're extremely flexible and want our music to enhance your day in a way that's personal to you.
Live wedding musicians for your ceremony
The experience we've gained playing for ceremonies over the years lets us offer a gentle and hassle free service. However, we set the tone from the get go with our relaxing, gentle music entertaining guests as they arrive and get seated in the ceremony room or church and as they wait for the bride's entrance. We'll liaise with you about the music, such as for your entrance, signing of the register and exit and always chat to the registrars so that our timing is spot on. You'll love the range of our Playlist. For instance music often chosen for us to perform during the ceremony include..
If you're having a church wedding you may like us to play for your hymns. We have a wide selection of hymns at our finger tips and will chat to you closer to your big day about the order of your service.
Drinks Reception
Before the big day we'll be in touch to go through all of your song choices. Some couples like to choose every song we play and others are happy for a general mix with a few favourites thrown in however either way we'll stick to the playlists you've given us. During the drinks reception we'll play for you and your guests while photos are taken then, If everyone moves outside we'll move outside with you (as long as the weather is ok). This is a great time to have live music giving everyone something to listen to and watch while having bubbly and canapes.
Wedding Breakfast
Our approach is very flexible towards the Wedding Breakfast. For instance some couples like us to play for the line up as guests are officially greeted before the meal, others prefer us to play in the dining room so that our music is playing as guests enter and find their seats. Whether your speeches are before or after the meal we can easily work around them. We work closely with the venue staff pausing for any announcements such as the cutting of the cake.
Something Different
If you're planning a wedding that is unusual or doesn't follow the traditional norm then we're very happy to play our part. We've played for outdoor ceremonies, weddings on boats and handfasting ceremonies to name just a few. We've performed with choirs, guitarists, harpists and soloists. Even animals have played a part in some of the weddings we've played for (monkeys, dogs and birds of prey included). All you need to do is get in touch and let us know what you'd like. We're always enthusiastic to do something different. Take a look at some of the venues we've performed at.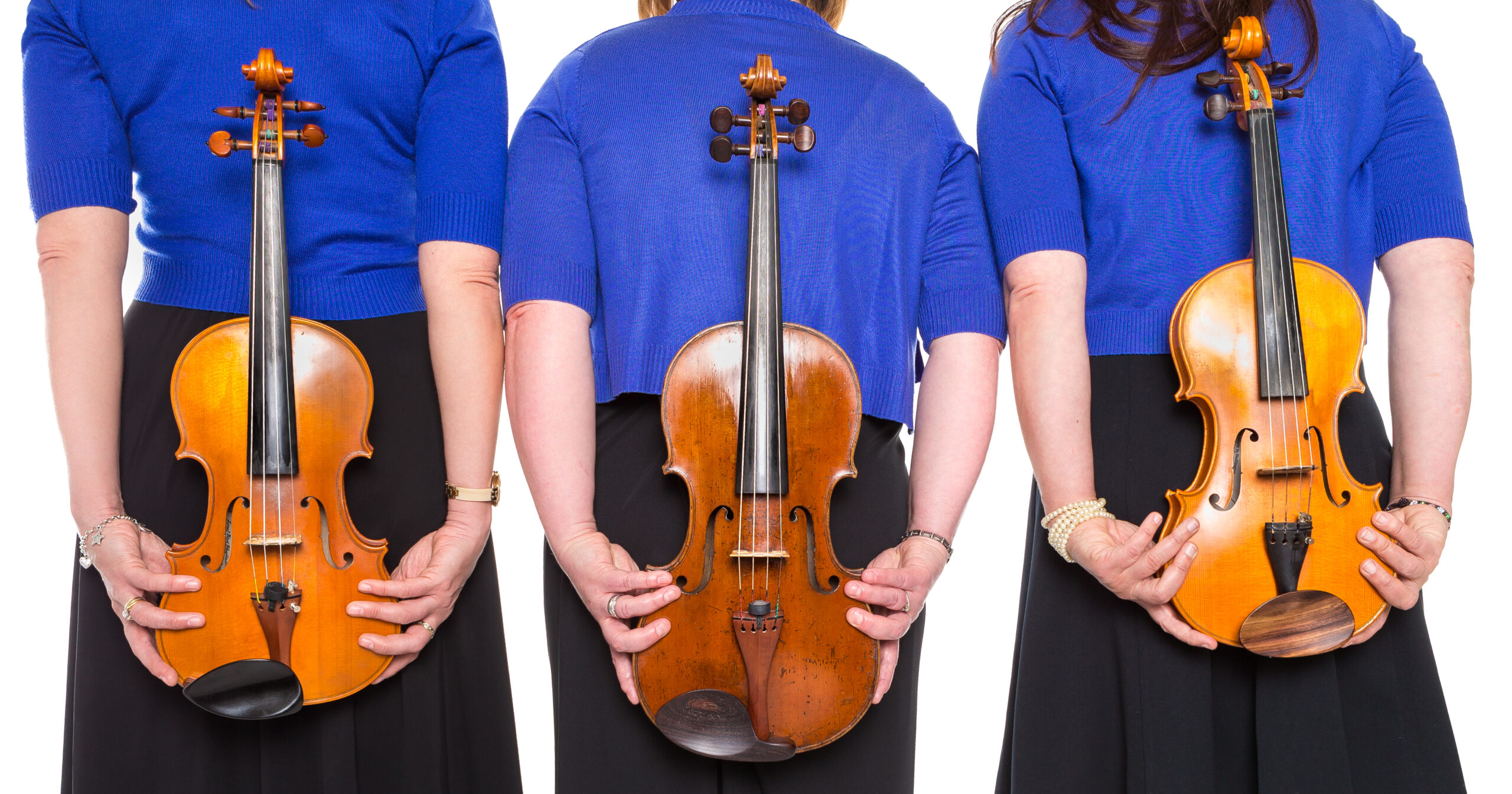 "As soon as I heard the song I chose to walk down the aisle to, I was almost in tears before I'd even entered the room!"